Dear Colleagues and Friends,
I would like to thank you all for trusting me as the new Politzer Society President . I have served the Society Board for eight years, since the London Meeting, and it is an honor and a great responsibility to conduct the Society for these next 4 years.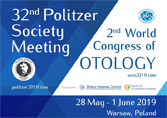 32th Politzer Society Meeting

2nd World Congress of Otology
May 28, 2019 – June 1, 2019
Warsaw, Poland
http://ww.politzer2019.com/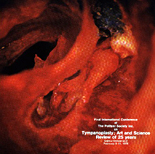 Scientific Content of Previous Meetings
Do you wish to Access to all papers presented in Politzer Society meetings during the last 12 years? Please visit Previous Meetings? page. There, you will be able to find the abstracts of thousands papers.

Forum
Are you looking solutions for what you retrieve? This is the place where you can find comments of distinguished otologists from all over the World.